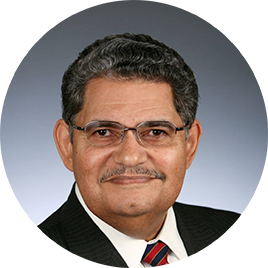 John A. Colón is the Managing Partner of Sanderling Partners. He has spent over 30 years managing investments for his clients, and has been duly recognized by several prominent firms. Mr. Colón most recently served as a Senior Vice President-Investments at Wells Fargo Advisors in downtown Sarasota. Prior to joining Wells Fargo Advisors, Mr. Colón spent more than a decade at Morgan Stanley in New York. While there he attained the rank of First Vice President, and was tapped to open the Locust Valley, NY office of the firm which he managed for several years.
Outside of the office, Mr. Colón has been active in his community both locally and at the state level. He has served as a Gubernatorial appointee on the State Board of Education, and the Manatee County Schoolboard. Mr. Colón has also been a Commissioner of the Sarasota Housing Authority since 2005, and has served as its chairman 4 times over the years.
Felipe Colón is a Partner and Investment Advisor at Sanderling Partners. Prior to launching Sanderling Partners, Mr. Colón worked at Wells Fargo Advisors for over 12 years as a Financial Advisor, and Portfolio Manager. Mr. Colón also previously worked as a political organizer in Washington, D.C. and in several states on the eastern seaboard.
Mr. Colón graduated from Middlebury College with a joint Bachelor of Arts in Geography and Political Science, and is also a graduate of the Middlesex School in Concord, MA.
Mr. Colón has also been involved in many philanthropic and community pursuits over the years. He currently serves on the board of Trustees of the New College of Florida, the honors college of the Florida University system.